Reading
At William Reynolds Primary school, we aim to instil a love of reading in all our children. Our curriculum is designed to ensure that pupils not only read for pleasure but to use books to research and gather new knowledge to extend their understanding.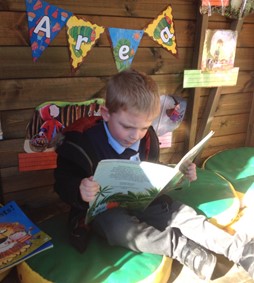 Aims
We aim to:
inspire children to enjoy and choose to read for pleasure
ensure that reading is at the heart of the curriculum
provide children with the ability to understand what they have read and use that information for a given purpose
We know that future success is linked directly to a broad vocabulary, love of reading and ability to communicate effectively. Reading enables children to develop a richer vocabulary and the understanding of their world.
We ensure that our children are exposed daily to a variety of quality books and shorter texts that are both fiction and non-fiction. We believe that all pupils should have the opportunity to be fluent, confident readers who are able to successfully comprehend and understand a wide range of texts. We want pupils to develop a love of reading, a good knowledge of a range of authors, and be able to understand more about the world in which they live, through the knowledge they gain from texts. By the end of their time at primary school, all children should be able to read fluently, and with confidence, in any subject in their forthcoming secondary education. We understand the importance of parents and carers in supporting their children to develop both word reading and comprehension skills and ensure that parents are aware if their children need to access additional support.

We believe that writing is strengthened by instilling a love for reading within our pupils. We value the importance of reading to supplement writing and around school you will find displays, which celebrate authors - including our author of the term displays, inspiring reading corners and spaces, children's favourite books, authors, genres and recommended reads.
Daily Guided Reading (and Phonics in Key Stage One) takes place, to ensure that children have the opportunity to become fluent, confident readers and well as being questioned about their understanding of the texts within group discussions.
Those children who require additional support with decoding or comprehension are targeted with intervention groups. Parents are made aware of this, and all parents are aware of the book band stage their children should be able to access at their age. Bookmarks featuring age-appropriate book bands are issued to all children, and their progress and attainment (below, at or above national expectations) is marked as they improve during the school year.
Our children are competent readers who are able to access a range of appropriate texts in order to discover and research as well as enjoy a poem or story. They are able to talk about the books that they and their teachers read, and which authors they like and why. Overwhelmingly, children make good or better progress and are able to demonstrate their comprehension skills and discuss texts that they encounter.
Pupils will enjoy reading across a range of genres:
Pupils of all abilities will be able to succeed in all reading lessons
Pupils will use a range of strategies for decoding words, not solely relying on phonics
Pupils will have a good knowledge of a range of authors
Pupils will be ready to read in any subject in their forthcoming secondary education
Parents and carers will have a good understanding of how they can support reading and home, and contribute regularly to home-school records
The % of pupils working at ARE within each year group will be at least in line with national averages.
The % of pupils working at Greater Depth within each year group will be at least in line with national averages
The will be no significant gaps in the progress of different groups of pupils (e.g. disadvantaged vs non-disadvantaged)
We firmly believe that reading is the key to all learning, and so the impact of our reading curriculum goes beyond the results of the statutory assessments. It influences not only writing, but also the wider curriculum and the understanding of our world. As the author, Pam Allyn said: "Reading is like breathing in, and writing is like breathing out."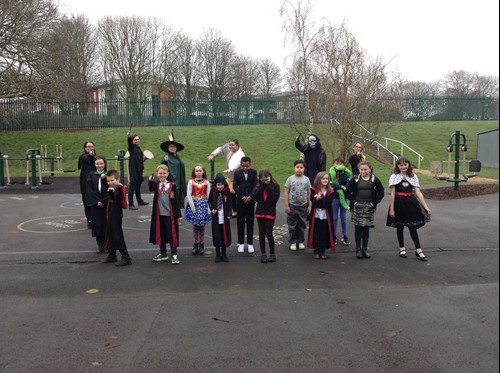 Phonics Scheme of Work - EYFS & KS1