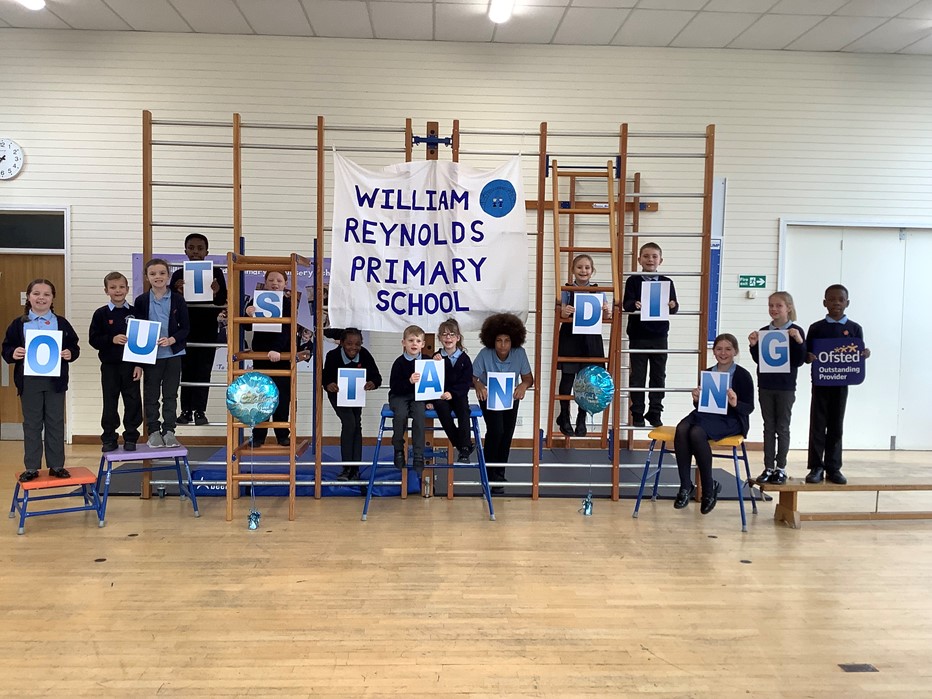 "The school's success can be measured in so much more than its excellent academic outcomes."  - OFSTED, September 2023
SCHOOL WILL BE OPEN TOMORROW 06/12/23
The issue with the boiler has been resolved. 
Miss Marriott 
Welcome from our Head Teacher
Dear Parents / Carers,
On behalf of the children, staff and governors I would like to warmly welcome you to William Reynolds Primary School and Nursery website. I hope that your visit is informative and gives you an insight into the learning that takes place in our school and the values and vision which underpin it.
I am fully committed to the community of William Reynolds and strive to ensure that the school serves our local children and their families working in an atmosphere of care, trust and respect.
We are fortunate to have such a talented and dedicated staff who provide exceptional quality of care, combined with the drive for high quality teaching this ensures that children make outstanding progress. We are proud of the successes our children have achieved, both academically, and also in sporting and musical events.
We provide a broad and balanced curriculum which is well planned to give children a wide range of experiences, broaden their horizons and set challenges along the way, whatever their abilities. We want them to value their own achievements, both personal and academic and to celebrate the success of others. We help children to improve their skills and abilities with determination and persistence (just like William Reynolds, a local engineer), and be prepared to 'be the best that they can be' both alone and collaborate well with others.  Throughout their journey with us they will learn about a variety of local significant people as well as authors and inventors who have built our past.  This will inspire the children to use the skills, knowledge and understanding taught to succeed as future citizens. 
Our Behaviour Expectations are clear and the Rewards and Sanctions are discussed and understood by all of the children.
We hope you find our website informative and easy to navigate. It is designed to give you a flavour of the vibrant life of our school, the work of our pupils and the quality education we strive to deliver.  For children to realise their full potential there must be a working partnership between home and school. 
Should you require any further information about the school, please do not hesitate to contact us. We will be happy to help in any way we can.
Miss Julie Marriott
Headteacher